Expandable abrasive blasting


(Non-recyclable) abrasive pressure blasting
More commonly known as sandblasting, this industrial technique involves throwing particles of non recyclable abrasive media using air under pressure at a surface.
Because of a high impact velocity, sandblasting both rapidly cleans off rust and/or old paint present on the surface, and roughens the surface, creating an excellent surface profile for the paint.
This technique is particularly suitable for on-site work.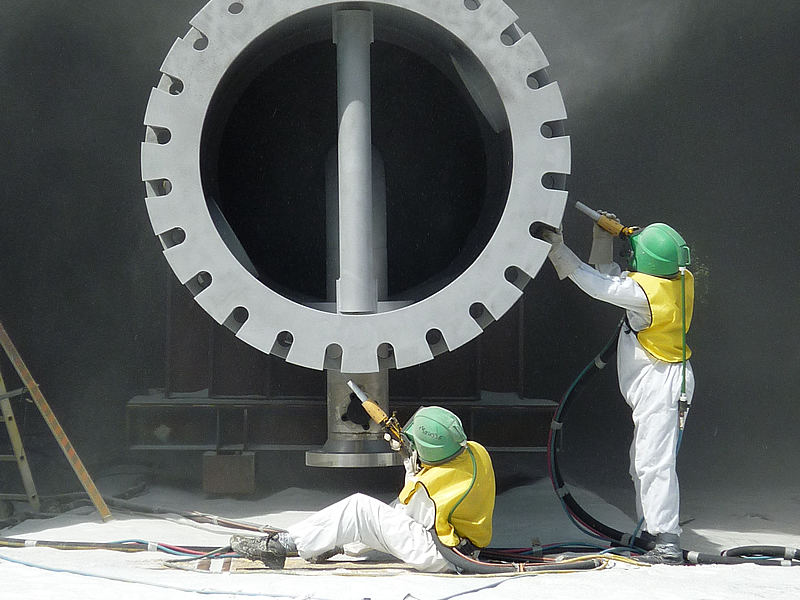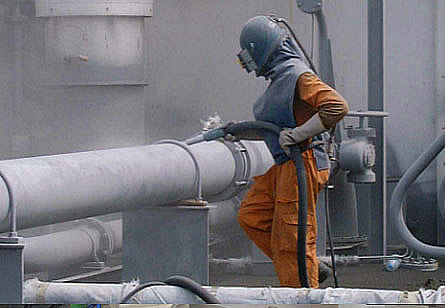 Steel abrasive blasting


recycled abrasive pressure blasting
A technique similar to sandblasting, steel abrasive blasting propels steel shot or steel grit of steel rather than sand.
Recycled and dedusted at each cycle, steel blasting is a technical (excellent cleanliness and roughness), ecological (less waste, less dust) and economical alternative to the use of sand.
This treatment is particularly suitable for workshop work (encapsulated area dry environment).